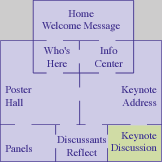 This message is in reply to:
Posted by: Michael Fullan
Posted on: May 03, 2002 at 9:56 PM
---
Message:
In order to get sustained change you need to develop leaders at many levels. This is not easy but it is necessary. See my article on leadership in the May issue of ED Leadership. It should be out in a few days.