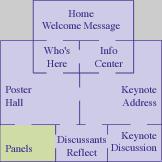 Making the case for creating a continuous school improvement infrastructure?

This message is in reply to:
Posted by: Michael Klentschy
Posted on: May 09, 2002 at 5:02 PM
---
Message:
Vince, You suggest a very good idea. This is an interesting policy issue for an external funder to consider before funding the grant.